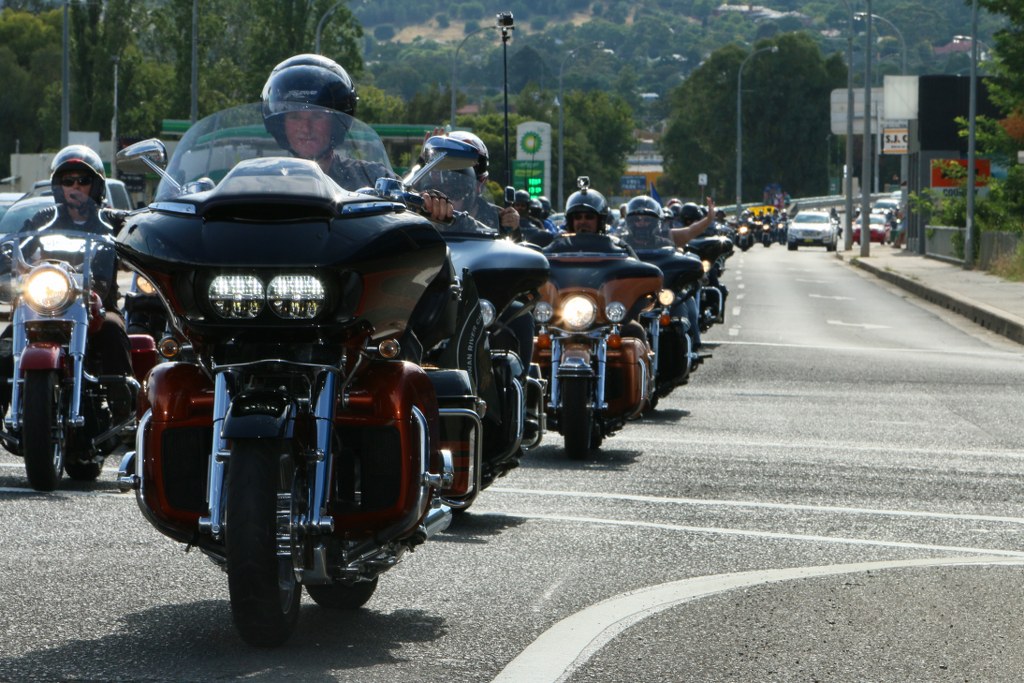 The 2015 Harley Owners Group Rally at the end of February was the biggest ever held in Australia and featured the kind of country-themed action only its host town of Tamworth could have dished up.
Bull riding, country music and horsemanship added to the standard menu of Harley-Davidsons, rock 'n' roll and bike games when 2320 HOG members rumbled into town.
The rally was centred at the Australia Equestrian and Livestock Events Centre, which was a perfect venue with its undercover parking and displays, indoor arena, large stage, camping facilities and open spaces.
Hundreds of HOG members camped at the venue while others filled hotels and motels all over the town, which only weeks before had enjoyed an influx of country music fans at its famous music festival.
More than 200 HOG volunteers helped ensure the event ran very smoothly, with few glitches tripping it up.
Even a huge downpour during the event's climactic Thunder Run didn't wash the smiles of riders' faces, and you'd hardly know the storm had blown through by the time the show 'n' shine bikes had been dried off and lined up.
Enjoy these images from the rally and look out for our full story in issue 114.
By Mick Matheson