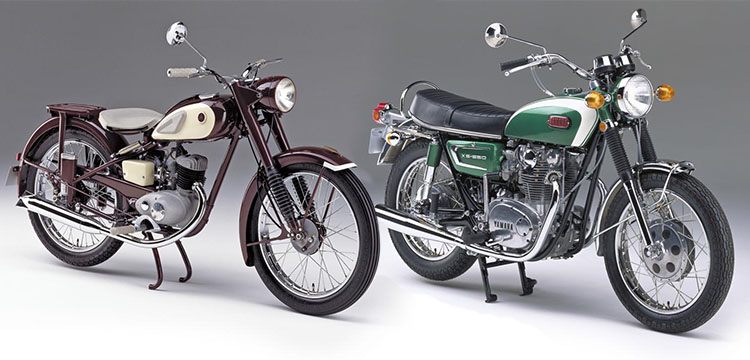 Iconic Yamaha models are on display in a travelling roadshow touring Australia to mark the mighty factory's 60th anniversary.
A selection of classic road and dirt bikes are part of the celebration, as are some of Australia's greatest riders such as Kevin Magee and Stephen Gall.
Gall's own first-model YZ250A, which he restored and rides, is one of the bikes, along with Kevin Curtain's Formula Oz-winning R1, an XS650, RZ500, TT500 and plenty more.
"We are celebrating in order to highlight Yamaha's history of innovation over 60 years," Yamaha Motor Australia marketing manager Sean Goldhawk says. "Innovation that is unique to Yamaha and so defines what is different about the tuning fork brand.
"It's 60 years since the first bike rolled out of Iwata – and won on debut at Mount Fuji. Racing has been in our DNA ever since and it's this spirit of challenge that drives everything Yamaha does."
Each time the display is put on, it will be tailored to the location and event, focusing more on road or offroad history to suit the audience.
The first events have been held in NSW over recent days and the roadshow is heading north from there.
For full details and the show's schedule, see the official Australian Yamaha 60th anniversary website.