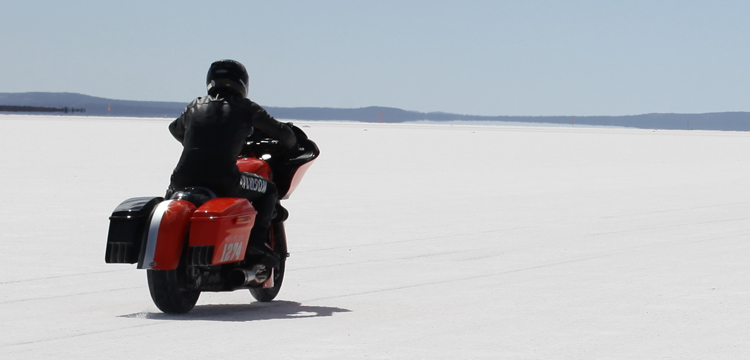 Harley Davidson set a new land speed record on a touring bike when it made a full-on assault on Australia's Lake Gairdner salt flats earlier this year, and the effort has been documented in this video.
The Street Glide called Pepper hit more than 165 miles an hour (265km/h) on the dry lake bed, posting an official speed of 165.131mph to be Australia's fastest bike in the 2000cc MPS-PG class. That makes it the faster bagger in the country.
Plagued by electronic glitches, Pepper was unable to break the additional records the HD team was chasing, including beating the world record for the MPS-PG class.
They have promised to be back next year, though, and you'll see why when you watch the action and drama that played out on the salt.