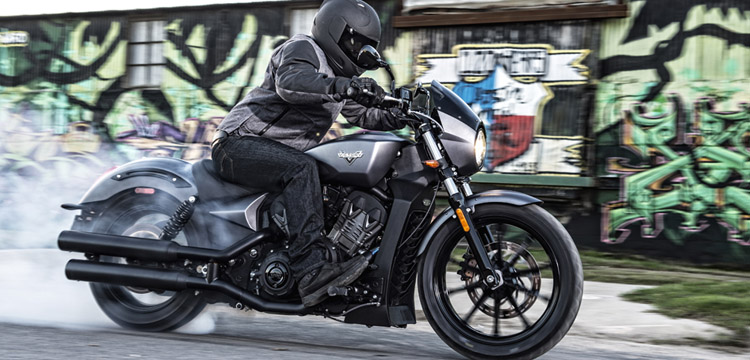 Shannons Insurance is giving away a European trip in a supercar and a Victory Octane, all for just getting an insurance quote.
If you win the Victory, it's yours to take home with a complementary year's comprehensive insurance from Shannons, too, adding to the bike's purchase value of $18,995 ride-away.
The European tour is the blue-ribbon prize, even if doesn't have the lasting value of the motorcycle.
Guided by Ultimate Driving Tours, it's an eight-day drive around the European Alps, passing through Switzerland, France, Monaco and Italy.
On four days, you'll drive some of the supercars on the menu, including Ferrari, Lamborghini, McLaren, Audi and Mercedes-Benz.
You'll live the supercar lifestyle, staying in luxury hotels and castles, and dining in similar style. One dinner features F1 champ Alain Prost as a guest.
There are also visits to the Farrari and Lamborghini museums and to Imola race circuit.
So even if you don't win the Victory, you might end up having one of the best four-wheel experiences of your life.
See the Shannons website for the full details.