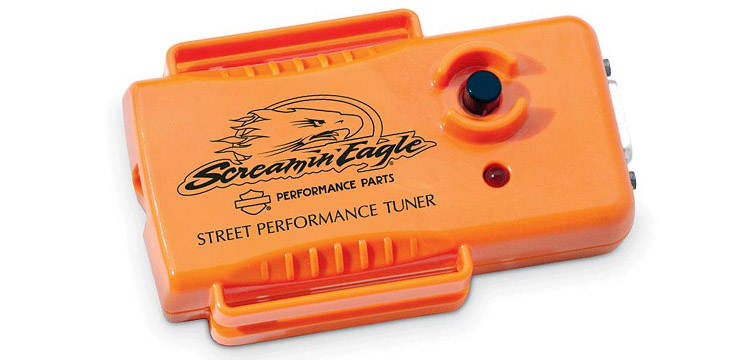 Harley-Davidson has been penalised almost $20 million by US authorities over its sale and fitment of "street performance tuners" tuners that do not meet emissions laws, but it's overall liability may be millions more.
The order by the US Department of Justice (DOJ) and Envirnmental Protection Agency (EPA) has serious ramifications for other motorcycle manufacturers and aftermarket suppliers who sell performance-enhancing devices that have not been certified as legal by the EPA.
"Given Harley-Davidson's prominence in the industry, this is a very significant step toward our goal of stopping the sale of illegal aftermarket defeat devices that cause harmful pollution on our roads and in our communities," said Assistant Attorney General John C. Cruden of the DOJ.
On top of a $US12m ($A15.7m) fine, H-D has been ordered to pay $US3m ($A4m) towards a scheme designed to reduce air pollution from wood-burning fires, plus it must buy back and destroy all of the illegal Screamin' Eagle tuning devices carried as dealer stock.
The penalties also cover the fact that H-D sold 12,000 complete motorcycles that were never certified by the EPA, though it's not stated which models these were.
However, it looks like any bikes out there already running with the tuners will not be recalled.
The decision does not prevent the future sale of tuning devices, but they must be certified by the EPA.
The order is not binding until after a 30-day public comment period, when it will be enforced by the courts.
While not anything like the scale of Volkswagen's willful cheating of the compliance system, Harley's open promotion and sale of these performance devices has been going on since 2008, according to the DOJ, and authorities appear to know H-D is not the only culprit.
"Anyone else who manufactures, sells, or installs these types of illegal products should take heed of Harley-Davidson's corrective actions and immediately stop violating the law," Cruden said.