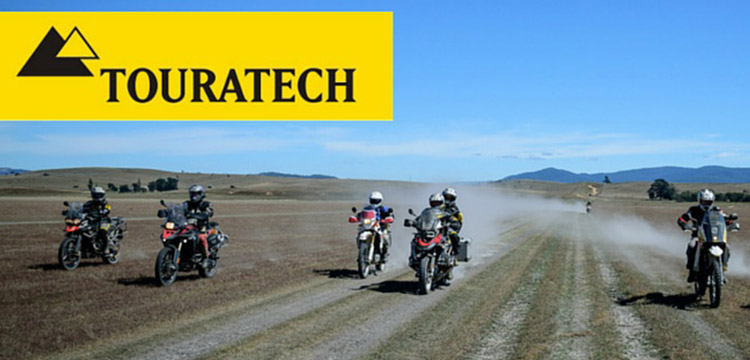 Adventurous riders can pit their skills against each other at the Touratech Adventure Challenge in Bright, Victoria on March 19.
The Challenge is a new feature of the annual Touratech Travel Event to be held from Friday 18th to Sunday 20th, and it's aimed at every level of rider, form novice to experienced tourer.
And it'll be fun to watch, too, with a course that's open and designed not just to be testing but achievable for riders, but to be visible to onlookers.
The Challenge will be a highlight of a weekend full of fun, riding, education and information pitched at riders who like to get off the beaten track.
An organised Sunday ride out from the Touratech Travel Event will navigate through bushranger territory, taking in places like Stringybark Creek, Power's Lookout and Paradise Falls.
Eight bike manufacturers and a large number of other industry organisations will be represented at the Travel Event.
The headlining presentation will be given by Mick McDonald of Compass Expeditions, a man with immense knowledge of adventure travel including months-long overlanders that have taken in routes such as the infamous Road of Bones.
Entry to the Adventure Challenge Expo is free but participation in the full Travel Event will cost $750, which is a very good price considering it also includes meals and three nights' accommodation.
For full details, see the Touratech Australia website.