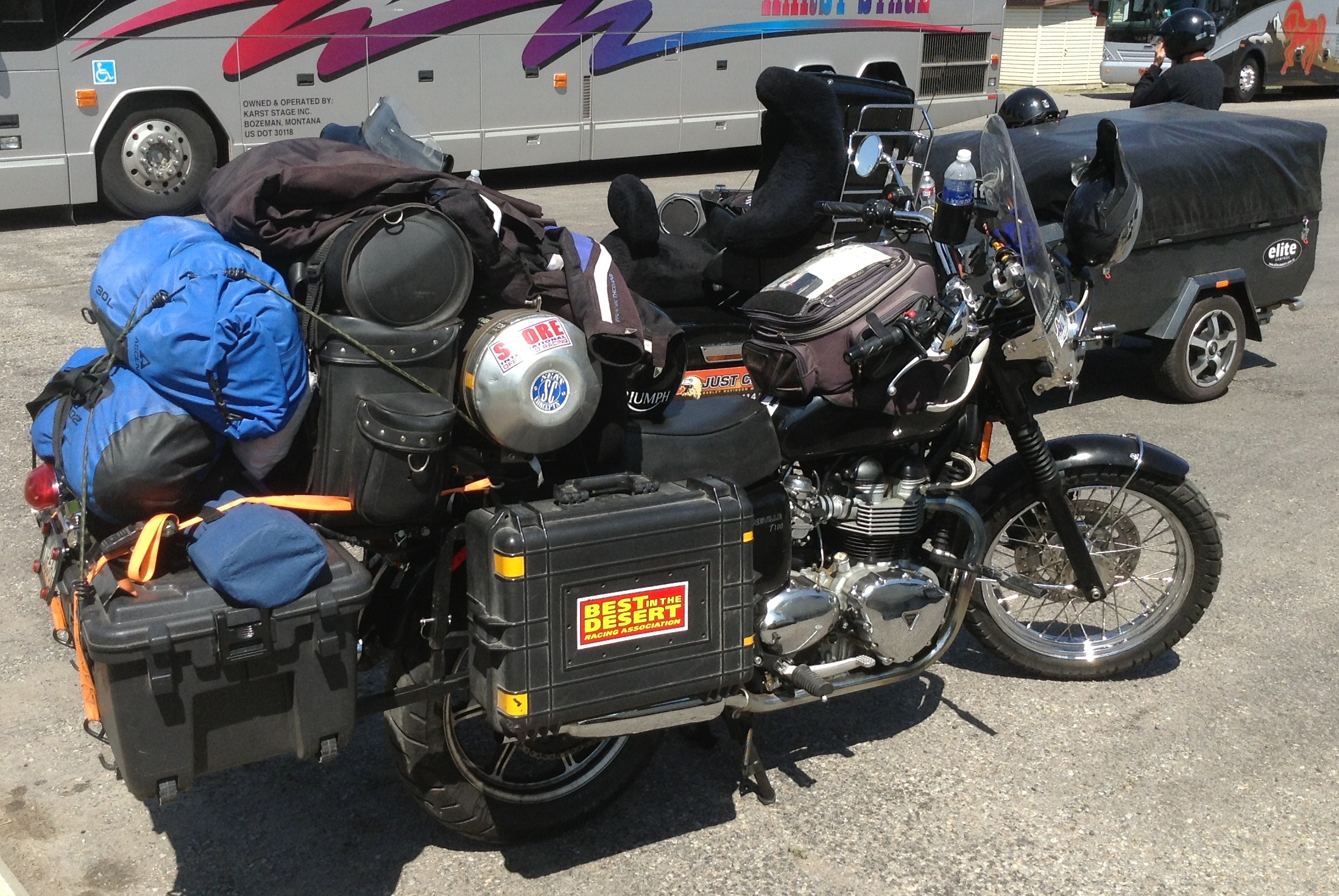 Do your homework before buying bits for your bike to ensure it's safe and rides like it should
Bits for bikes. There's a whole global industry that has grown up around improving and personalising a bike. A quick blast around the internet will throw up such a range of choices as to make your head spin. But a lot of it is untrue, the stuff ordinary and your quid is the target. What? Untruth on the internet? Noooo. Yep.
The good news is there's a massive global marketplace open to buyers who want to add options to their ride. Good stuff too. I'm a bit of fan of touching and feeling the gear, but you can't always do that.
How about buying a bike with stuff already fitted. Is that a good thing, or a bad thing?
There are real upsides to opting for a mount that has been intelligently fitted with accessories; it's a nice way to bring a poverty-pack model up in specification and do it your own way, the bike becomes a more comfortable and useable option, the value and practicality can be enhanced, it stamps it as a little different, it looks better than standard… you can probably think of a few more reasons, but you get the picture. Accessories can really improve a motorcycle.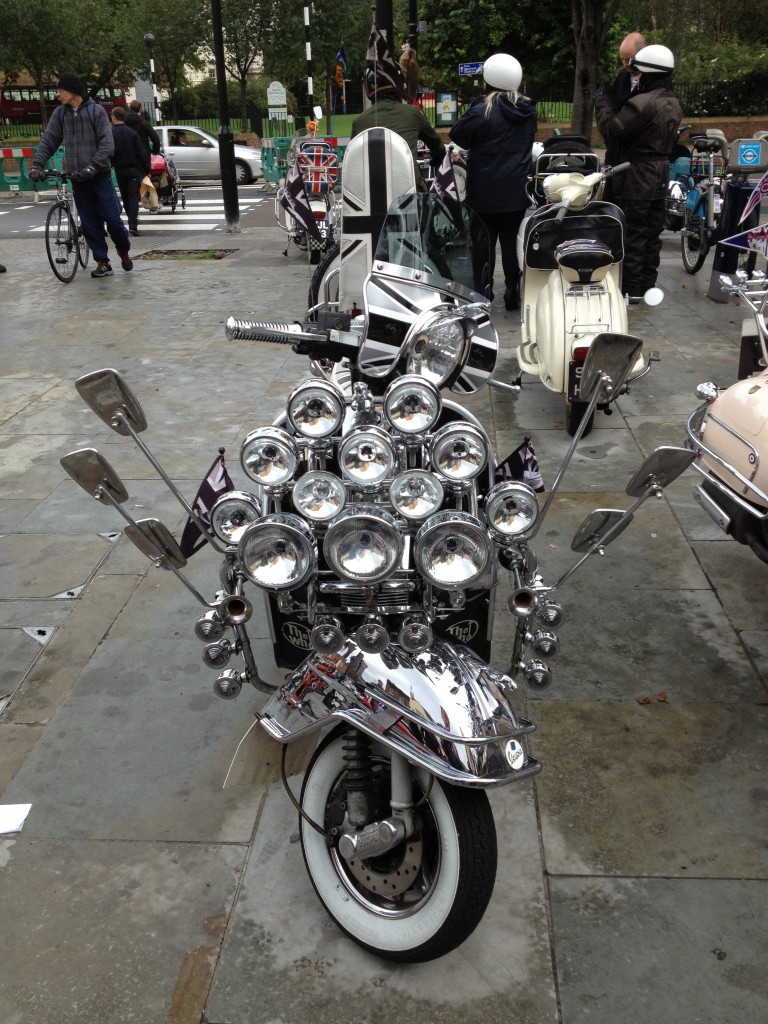 But, there be dragons here my friends, and you best go into this thing with both eyes open, just like David Soul. Bugger this one up and you could be taking home a big turd-load of someone else's dumb decisions. Rightio. Let's delve into investigating the minefield that can be underfoot when considering the purchase of an accessorised motorcycle.
The first questions a buyer should ask when looking at a bike that has been accessorised is "do you really need it?", and "will it interfere with the riding experience or improve it?"
The gist here is to be honest about your personal considerations. If you are domiciled in the Hobart, heated grips are a great idea. In Cairns, well, they are useless. Consider your particular riding circumstance and where you are likely to do most of it when weighing up the practical side of an accessory and its benefits. And, environment. A loud pipe can drone on a long trip (like some pillions, but that's another yarn right there) and could have George up the street at your doorstep in his flannel jammies just post your morning warm-up. If you are out in the centre of West Bottomfiddle on 1000 acres, it doesn't matter because no-one can hear your bike's scream. Kinda makes it a bit redundant right there, but at least you'll have an expensive roo-warning device.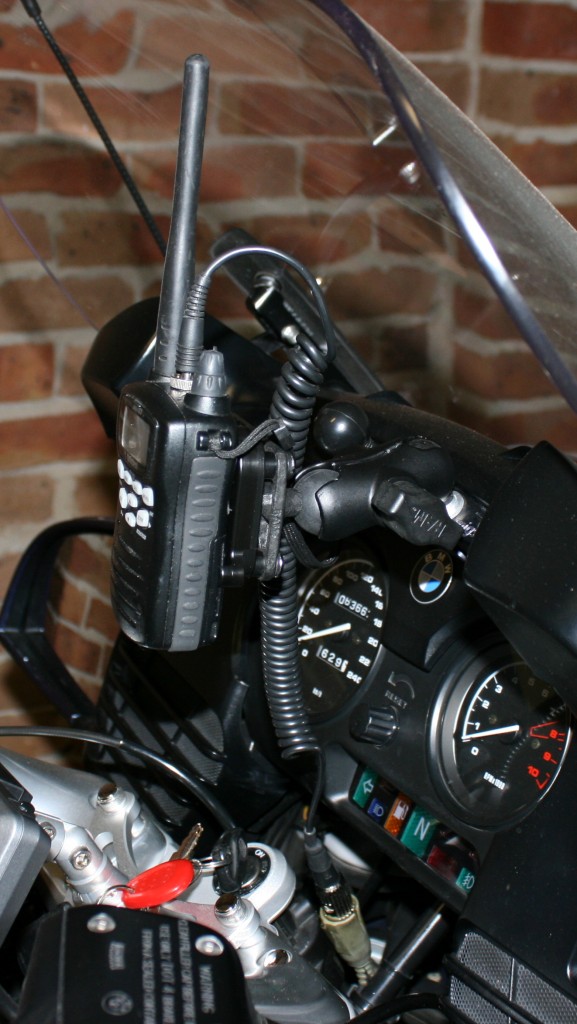 All that said, rorty pipes can offer tremendous fun and street presence. Reputable brands are out there, just as there are items that should be avoided at all costs. You will have to do some research to know if the bike you are looking at is fitted with a goodie or a dud, but bike shops are the place to start. Ask questions there and check web forums. If it is cheap and no-one you ask has heard of the brand, give it a miss.
The quality of the fitment is all-important as well. Often an aftermarket pipe has simply been bunged on and performance can actually be reduced in the process. In the case of a full system, carb jetting should be checked at the fitting stage, adjusted if necessary, and fuel-injected bikes may well require a changed download for optimum fuel mapping. If all this has been done right and the brand checks out as representing reasonable quality, well, go for it.
Consider your pillion when it comes to buying a bike with an aftermarket pipe. That high-mount pipe might make you feel wonderful, but a baked pillion thigh should never be on the menu.
Some models offered single seat options at new, but this means you will never be able to share the riding experience. Some may count that as a blessing, and that's fine, but think hard here. Of course, you can go the single seat route and own a dual seat for those occasions when you may want to carry a passenger, but be prepared to get the spanners out to make the change and it will cost. If buying a bike with a single seat, ask if the seller possesses the dual seat. Get him to throw it in and don't pay more for it — it's no good to him once the bike is sold and he won't want to lose the deal on the strength of that.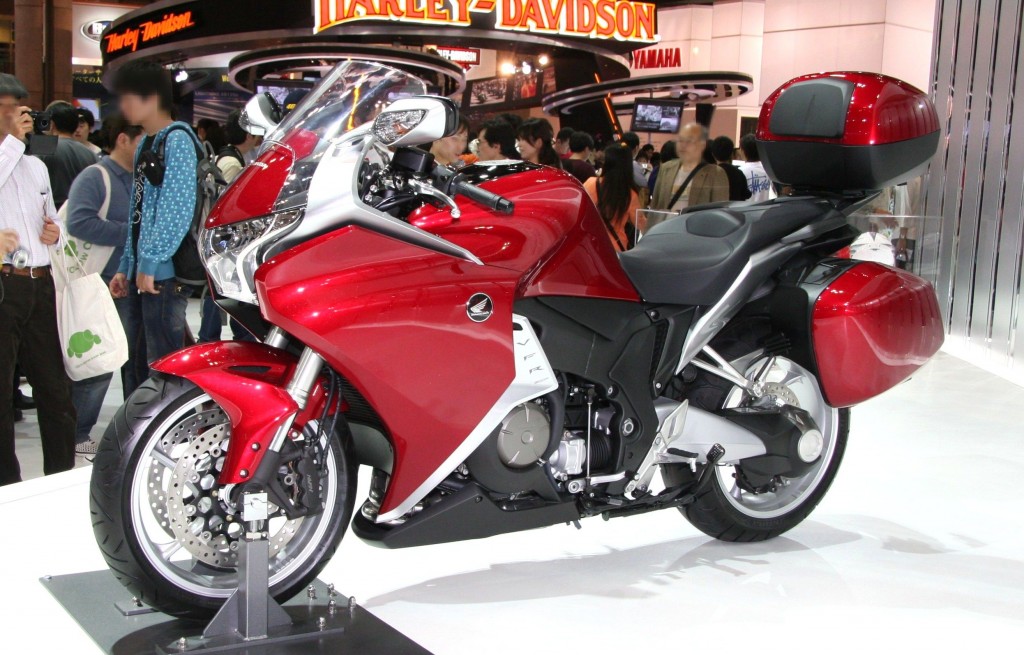 Grabrails are a good idea on any motorcycle, and if a prospective purchase has a good one on a bike that didn't come with one as standard, it makes sense. Pillions need a strong handhold to feel safe and it also stops them head-butting your brand-new Shoei as you ride. Factory optional grab rails are by far the best option — after all, this is a safety item and never, repeat, never, buy a bike with suspect safety gear. If it goes wrong once, it's not going to be good.
Do you plan to travel longer distances? If so, panniers are a nice thing to have thrown into the package. Especially good-quality hard bags. If you've never experienced the convenience of hard luggage on a long trip, you are missing out. They are removeable, so that morning commute doesn't have to be affected as you lane-split your way to the salt mine. We recommend them. In short, if you find two examples of a bike that are pretty similar as a buying prospect, one offering good bags and one not, go the former option. Use them once and you'll be glad you did.
Many manufacturers offer wide ranges of factory-licensed accessories. A quick look at the Triumph website (and the major Japanese brands as well) reveals myriad add-ons to both personalise and add practicality to a bike. It is always better that the accessory is from the factory; this ensures parts backup, and warranties are not affected for those thinking of a newer used option. As mentioned, many factory options are made under license, so some research there is a good idea. Don't be scared to contact the manufacturers directly if unsure. It is in their interest that you buy the factory gear and they will be happy to advise.
Quality of the fitting work is as important as the item itself. Ask for receipts for any work carried out in the fitment of any accessory. If it was fitted by the owner, ask how he did it and get a feel for his ability with such things. Check it all works and be critical. After all, it's you that will have to live with the thing.
Check that you have comeback if you need parts at any stage. If the item is built in faraway lands, is there local backup? You could end up with an unusable bike, all based around a faulty accessory. A good rule of thumb is to avoid any part or accessory for which there is not a local distributor. That sissy bar may look great on the website, but could be totally suspect when it comes to manufacturing quality.
If bling is your thing, the list of shiny and street-cool stuff is endless. Anodised fittings may look the goods, but just because that rose joint is a lovely colour doesn't ensure the metallurgy is of a decent quality. The same goes for chrome mirrors, pegs, clutch and case covers, grips, nuts, bolts… As we said, the list is endless. Makers like Harley-Davidson use the licensed brand name of Screaming Eagle and the gear comes with the H-D seal of approval. This is a good thing. The stuff costs more, but that's hardly your problem — it's already on the bike. H-D makes 30 per cent of its profit from add-on gear, so it is ever mindful that the brand be represented well. Once again, look for factory involvement and you can't go far wrong.
SUMMING UP
Go for bikes fitted with gear made by a reputable manufacturer and be sure that any warranty is not voided by the fitment of the accessory. The simple fact is that there is good stuff and there is bad stuff. Well-fitted, quality accessories can add a personal touch and aid practicality. Crook stuff can lead to a world of pain.
Ask others, check the web, look at bikes in dealerships. Oh, and don't take what a seller says at face value. You are little more than a dollar sign to them.
Get it right and you can steal a bit of a bargain that is much more useable and attractive, as well as a stronger resale proposition.