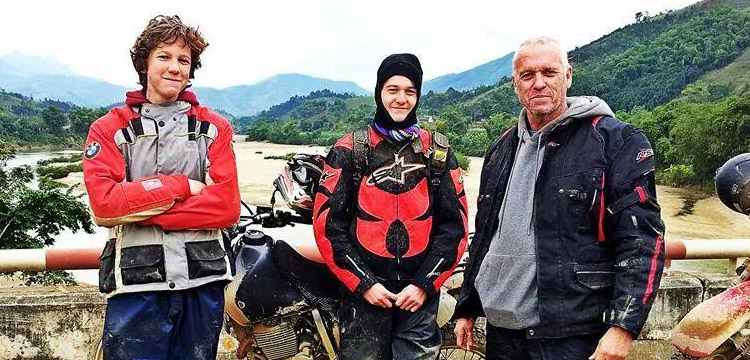 After three and a half years in the rider's seat, Mick Matheson is handing over the best job in motorcycle publishing to Greg Leech.
"I am hugely excited to be taking the reins of Australian Road Rider from Mick," says Greg, whose new role will commence with issue #132 of ARR.
"The magazine has become a mainstay in the Australian motorcycle publishing landscape, with high quality editorial coverage the cornerstone. That will remain the focus, both in the print product and indeed digitally, via our web presence and social media community.
"Can't wait!"
On handing over control of the title, Mick says, "I regret having to give up Australian Road Rider, which has been so rewarding to put together, but other opportunities call.
"I'm glad Greg has taken over — he will be a great editor."
Road Rider continues to hold a strong position in the market as the leading touring publication.  Within the last 12 month the magazine moved to a supersize format and launched a new digital presence.
Meanwhile, on Spetember 1 Karen Day will take over from Janice Williams as associate publisher of the Road Bike Group at Universal Magazines, publisher of ARR.
"Karen will now be managing Australia's largest suite of motorcycle publications, having successfully managed Dirt Action and Trail Rider for over 10 years," says Ms Williams.
"In the area of creative and marketing services the groups have many clients in common so it make sense to have a coordinated approach. We congratulate Karen on her new role."
"The new group will function more tightly, and allow us to present more creative marketing options to market," says Ms Day.  "We are market-focussed in everything we do, so we look forward to evolving our offerings.
Mick Withers remains at the helm of Cruiser & Trike, Geoff Seddon remains at the helm for Retro Bike, and Damien Ashenhurst continues for Dirt Action and Trailrider.