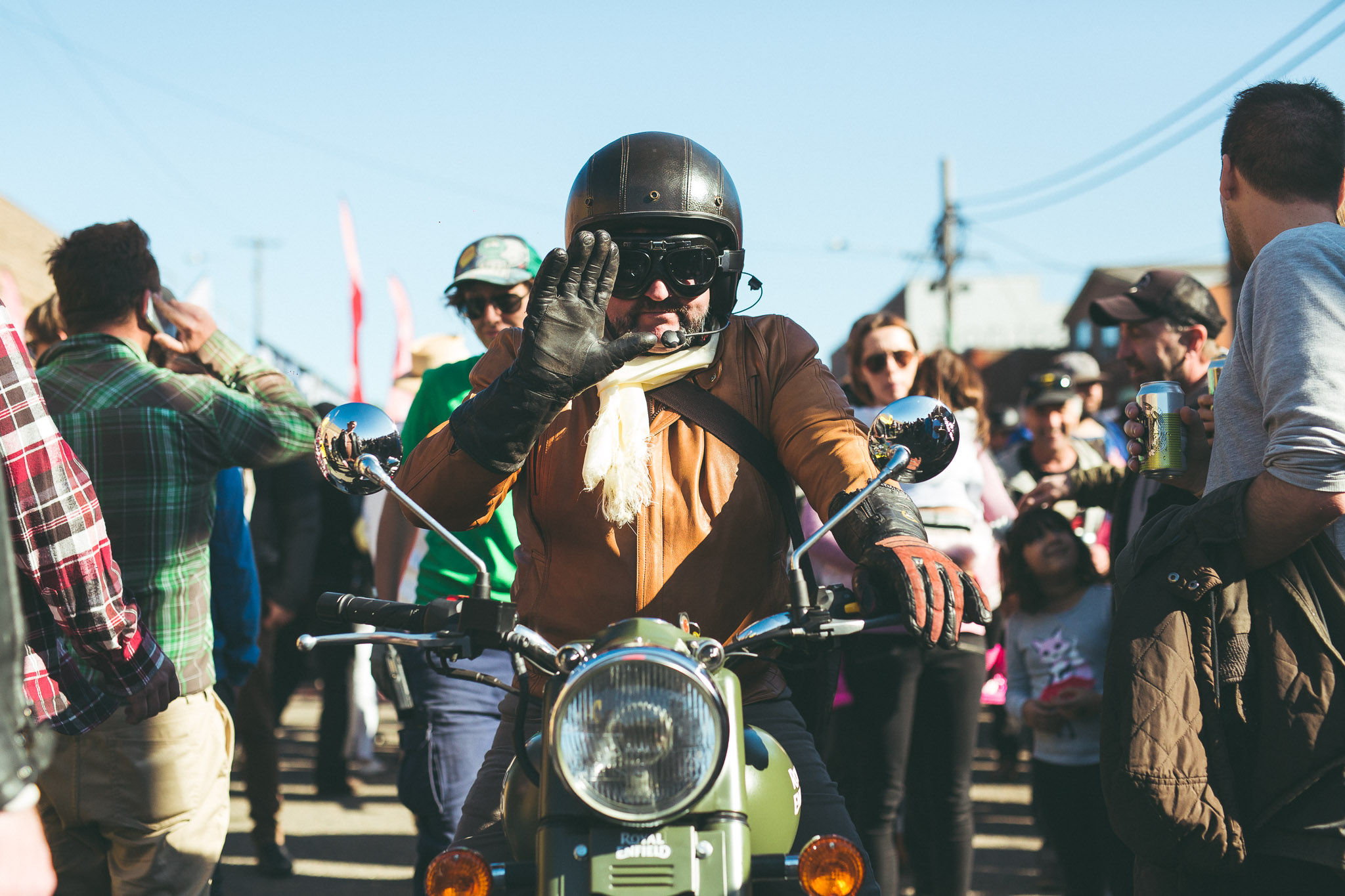 The Throttle Roll Street Party is back and celebrating its 5th birthday with a bang! Shaking the streets with birthday celebrations, the roar of vintage engines and amazing Australian bands.
On Easter Saturday the 15th of April, Railway Parade (lower) in Marrickville will be transformed into a Mecca for classic and custom bike enthusiasts.
With Industrie Clothing as title sponsor, Throttle Roll will be showing off over 50 custom builds ranging from bikes built in dining rooms to bikes built by professionals gracing the now famous wall of scaffolding. The mammoth display includes everything from café racers, bobbers, retro sports bikes, trackers, choppers and scramblers to everything in between. The party continues with trade stands from Yamaha Motor Australia, Royal Enfield, Scrambler Ducati, Harley-Davidson, Triumph Motorcycles, Sol Invictus and Zenith Watches along with over 250 bikes from the morning Throttle Roll Ride. Not to forget, the free mechanical bucking bull will be there to test your riding skills!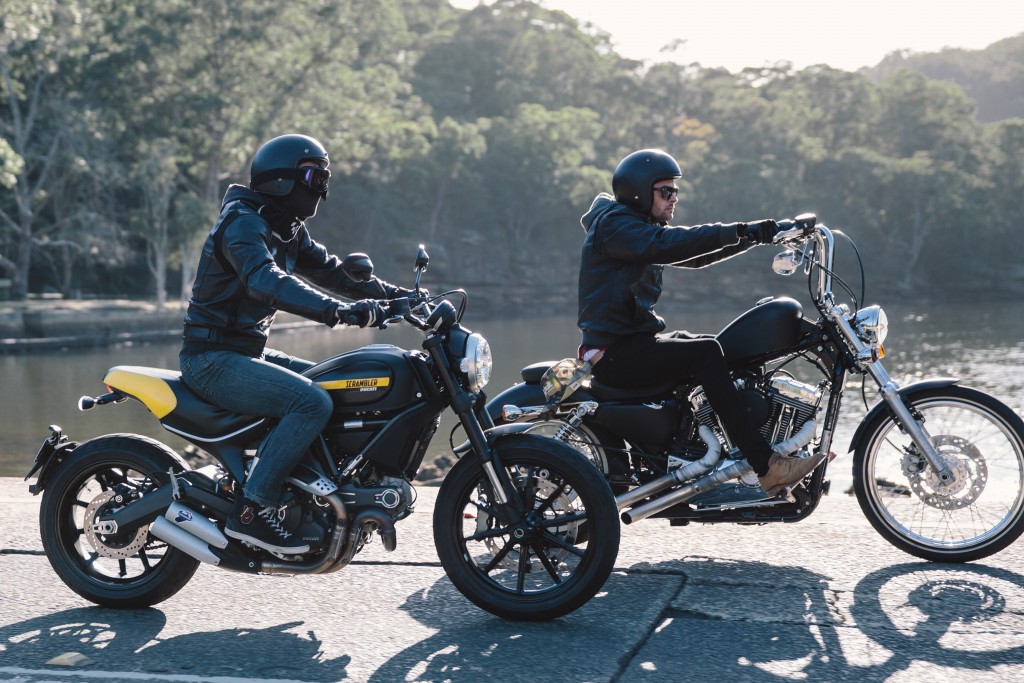 To keep the celebration rolling into the night, a killer line-up of bands has been announced featuring The Delta Riggs, Papa Pilko And The Binrats, Frank Sultana and The Sinister Kids, The ReChords, The Hollerin Sluggers with more to be announced shortly; as well as DJ sets by Limpin' Jimmy and The Swingin' Kitten as well as the always entertaining – Slippery Trout DJs.
Bellies and tastebuds will be treated to the wonderful meats of Bovine & Swine as well as 5 other local favourites along with coffee by Newtown's favourite workshop – Rising Sun Workshop.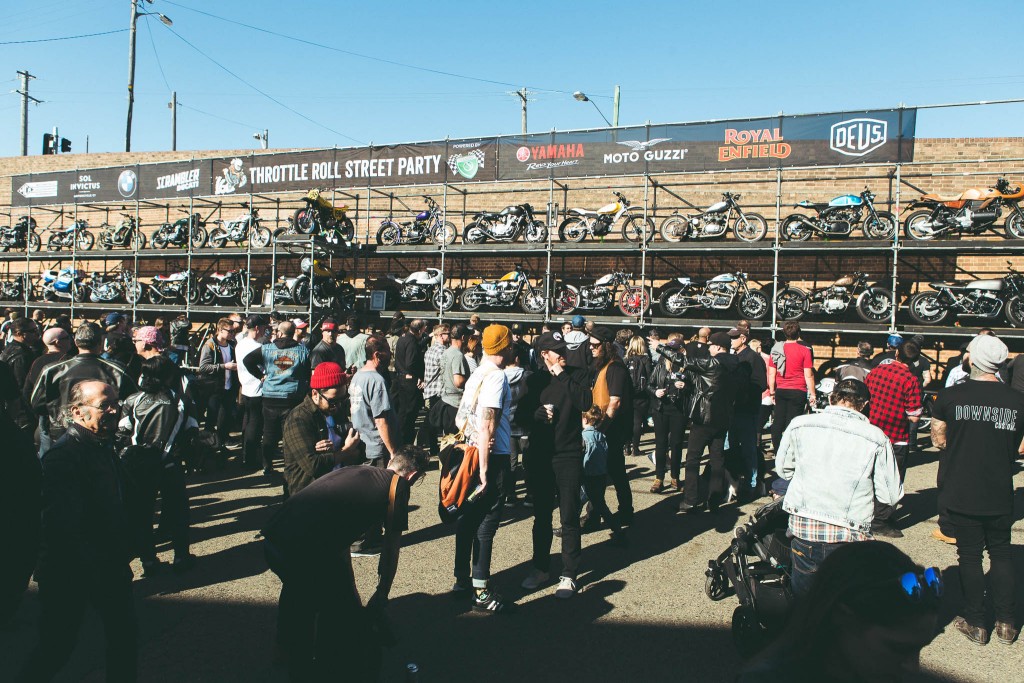 This is a family friendly event as well as pet friendly! Attitudes are to be left as home as the local community and bike community come together for the celebration of the year!
One lucky ticket holder will leave the event with a brand new learner-legal customized Sol Invictus Motorcycle! To be in the draw simply purchase your tickets online before the event!
Tickets are on sale now until sold out. $20 Online. $25 at the door.
Street Party Website: https://www.throttleroll.com/streetparty/
For more information, please contact:
Stephen Broholm – 0411 142 725
stephen@throttleroll.com