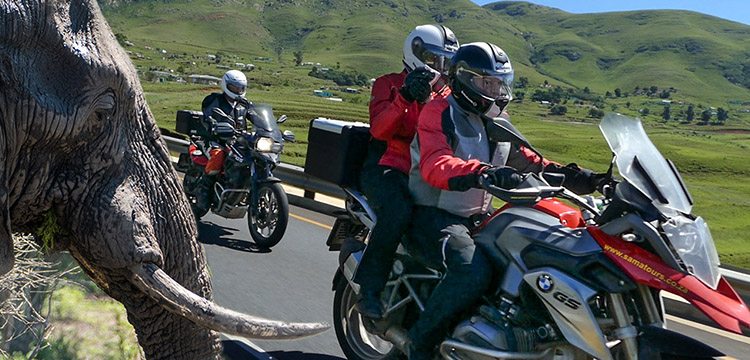 Come with us on the Best South African Road Trip Ever, captured in this great video by ARR editor Mick Matheson as he rode with SAMA Tours.
The story of his trip is featured in issue 128 of ARR, on sale from August 18 both online and in newsagents.
"South Africa is a particularly good option for a bike tour because it's both familiar in style to Australians yet exotically different, and the exchange rate is so favourable it's really affordable," Mick says.
"I went over there for the riding but was amazed by the wildlife, culture and beauty of the country.
"I got much more than I bargained for, that's for sure."
Sit back, watch the video and find out what he means.